Main HandKnotted 2' 10 x 4' 4 Nain Persian Rug Content Container
Main HandKnotted 2' 10 x 4' 4 Nain Persian Rug photo container
Main HandKnotted 2' 10 x 4' 4 Nain Persian Rug photo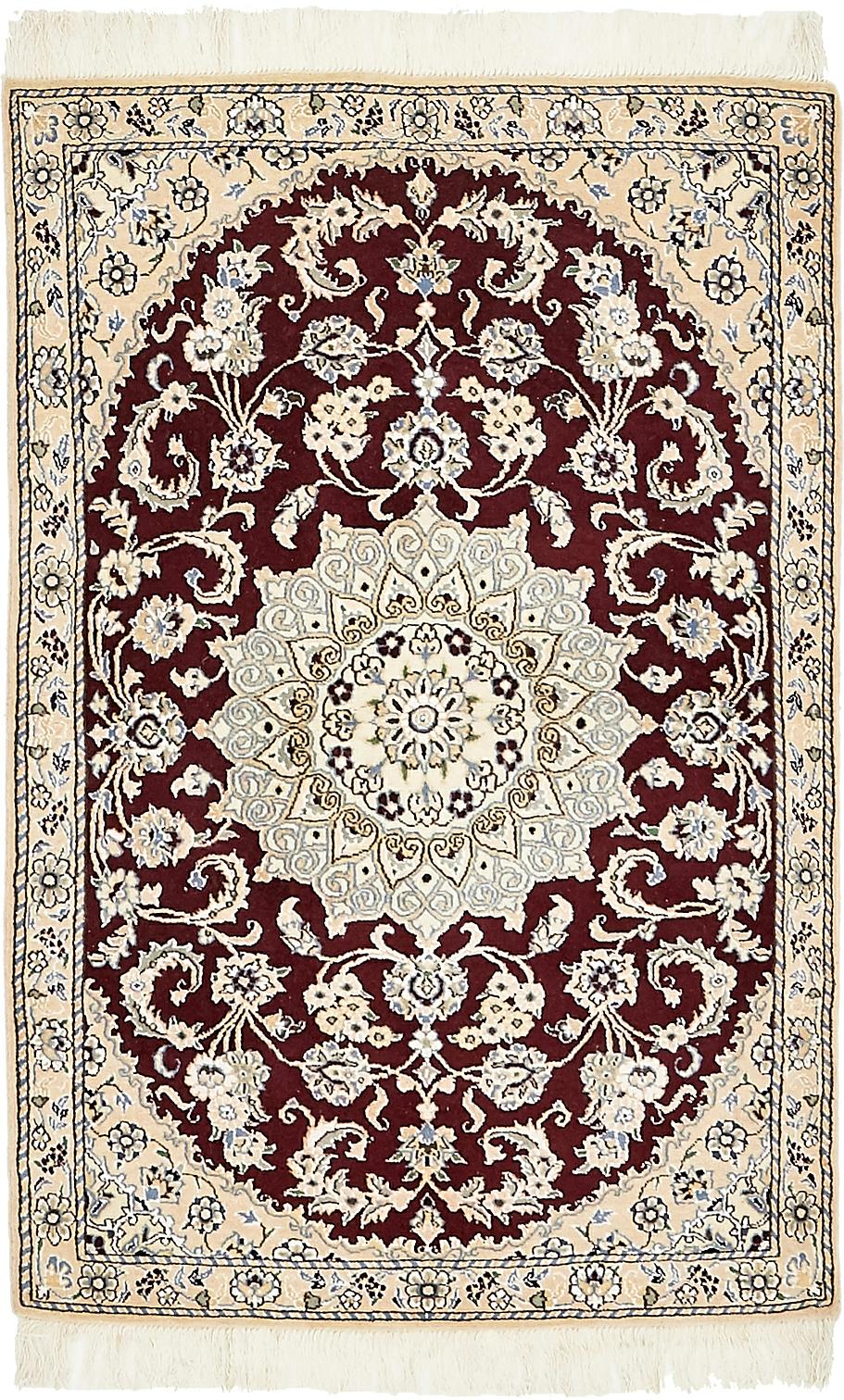 Supporting alternative photos for HandKnotted 2' 10 x 4' 4 Nain Persian Rug
Alternative HandKnotted 2' 10 x 4' 4 Nain Persian Rug photo 1
Alternative HandKnotted 2' 10 x 4' 4 Nain Persian Rug photo 2
Alternative HandKnotted 2' 10 x 4' 4 Nain Persian Rug photo 3
Alternative HandKnotted 2' 10 x 4' 4 Nain Persian Rug photo 4
Alternative HandKnotted 2' 10 x 4' 4 Nain Persian Rug photo 5
Alternative HandKnotted 2' 10 x 4' 4 Nain Persian Rug photo 6
Alternative HandKnotted 2' 10 x 4' 4 Nain Persian Rug photo 7
Alternative HandKnotted 2' 10 x 4' 4 Nain Persian Rug photo 8
Alternative HandKnotted 2' 10 x 4' 4 Nain Persian Rug photo 9
Alternative HandKnotted 2' 10 x 4' 4 Nain Persian Rug photo 10
Supporting alternative photos for HandKnotted 2' 10 x 4' 4 Nain Persian Rug
Alternative HandKnotted 2' 10 x 4' 4 Nain Persian Rug photo 11
Alternative HandKnotted 2' 10 x 4' 4 Nain Persian Rug photo 12
HandKnotted 2' 10 x 4' 4 Nain Persian Rug Description Container
HandKnotted 2' 10 x 4' 4 Nain Persian Rug Product Description
HandKnotted 2' 10 x 4' 4 Nain Persian Rug
HandKnotted 2' 10 x 4' 4 Nain Persian Rug Pricing & Shipping Container
HandKnotted 2' 10 x 4' 4 Nain Persian Rug Pricing & Shipping Content
This rug is currently in stock and will be dispatched within 1 business day.
Free Shipping & Free Returns
This Persian Nain rug is Hand Knotted of Wool & Silk and has 280 knots per square inch. This rug is brand new. This rug has fringe.
Colors found in this rug include: Red, Beige, Blue, Green, Ivory, Light Blue, Navy Blue, Olive. The primary color is Red.
This rug is 1/3" thick. This rug is in excellent condition. It is brand new.
The measurements for this rug are: 2 feet 10 inches wide by 4 feet 4 inches long.
All of our hand-knotted rugs are professionally washed and treated. All rugs are individually inspected before leaving our warehouse.
This rug's SKU # is 4617460
Authenticity
Carefully chosen by dedicated and experienced members of our team. We work directly with the weavers to promote fair trade and a genuine selection.
Hand Crafted
Hand-knotted by skilled, artisanal hands.
Indigenous
Cultural memory passed between generations to this day.
One of a Kind
Unique creations unmatched and never duplicated.
Container of Similar Items to HandKnotted 2' 10 x 4' 4 Nain Persian Rug
HandKnotted 2' 10 x 4' 4 Nain Persian Rug Review Container
HandKnotted 2' 10 x 4' 4 Nain Persian Rug Review
HandKnotted 2' 10 x 4' 4 Nain Persian Rug Ask a Question Container
Ask a Question about HandKnotted 2' 10 x 4' 4 Nain Persian Rug
Main Footer