Main Unique Loom 10' x 14' Del Mar Rug Content Container
Main Unique Loom 10' x 14' Del Mar Rug photo container
Main Unique Loom 10' x 14' Del Mar Rug photo
Supporting alternative photos for Unique Loom 10' x 14' Del Mar Rug
Alternative Unique Loom 10' x 14' Del Mar Rug photo 1

Alternative Unique Loom 10' x 14' Del Mar Rug photo 2
Alternative Unique Loom 10' x 14' Del Mar Rug photo 3
Alternative Unique Loom 10' x 14' Del Mar Rug photo 4
Alternative Unique Loom 10' x 14' Del Mar Rug photo 5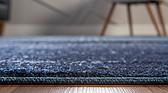 Alternative Unique Loom 10' x 14' Del Mar Rug photo 6
Alternative Unique Loom 10' x 14' Del Mar Rug photo 7
Alternative Unique Loom 10' x 14' Del Mar Rug photo 8
Supporting alternative photos for Unique Loom 10' x 14' Del Mar Rug
Alternative Unique Loom 10' x 14' Del Mar Rug photo 9
Alternative Unique Loom 10' x 14' Del Mar Rug photo 10
Alternative Unique Loom 10' x 14' Del Mar Rug photo 11
Alternative Unique Loom 10' x 14' Del Mar Rug photo 12

Alternative Unique Loom 10' x 14' Del Mar Rug photo 13
Alternative Unique Loom 10' x 14' Del Mar Rug photo 14
Alternative Unique Loom 10' x 14' Del Mar Rug photo 15
Alternative Unique Loom 10' x 14' Del Mar Rug photo 16
Alternative Unique Loom 10' x 14' Del Mar Rug photo 17

Alternative Unique Loom 10' x 14' Del Mar Rug photo 18
Alternative Unique Loom 10' x 14' Del Mar Rug photo 19
Unique Loom 10' x 14' Del Mar Rug Description Container
Unique Loom 10' x 14' Del Mar Rug Product Description
Unique Loom 10' x 14' Del Mar Rug
Unique Loom 10' x 14' Del Mar Rug Pricing & Shipping Container
Unique Loom 10' x 14' Del Mar Rug Pricing & Shipping Content
Retail Price: $1876
Manufacturer's Discount Price: $938
Price After Extra 60% Off: $375
Item is in stock and ready to ship. Free Shipping. (Estimate Delivery Time)
Unique Loom 10' x 14' Del Mar Rug Sizes and Shapes Available Container
Sizes and Shapes Available for Unique Loom 10' x 14' Del Mar Rug
Made in Turkey, this Unique Loom Del Mar Collection rug is made of Polypropylene. This rug is easy-to-clean, stain resistant, and does not shed.
Colors found in this rug include: Blue, Navy Blue. The primary color is Blue.
This rug is 1/2" thick.
The measurements for this rug are: 10 feet 0 inches wide by 14 feet 0 inches long.
This rug's SKU # is 3133395
Unique Loom 10' x 14' Del Mar Rug Video Container
Unique Loom 10' x 14' Del Mar Rug Review Container
Unique Loom 10' x 14' Del Mar Rug Review
Unique Loom 10' x 14' Del Mar Rug Ask a Question Container
Ask a Question about Unique Loom 10' x 14' Del Mar Rug
More Shapes and Sizes to Unique Loom 10' x 14' Del Mar Rug Container